July 23, 2019
YouWave: Run Android on Windows
Number of Android emulators that bring out Android to your PCs are getting more and more day by day. Although there were few in the past, now there are a lot of alternatives you can choose from. Developed to run Android applications on your computer, YouWave, from YouWave Inc. Silicon Valley, is one of the most popular emulators in its class. Nowadays, the number of apps you use and games you play on your Android phone or tablet is also rapidly increasing. Thanks to Android emulators, you are able to enjoy your loved apps and games on different platforms and on big screens.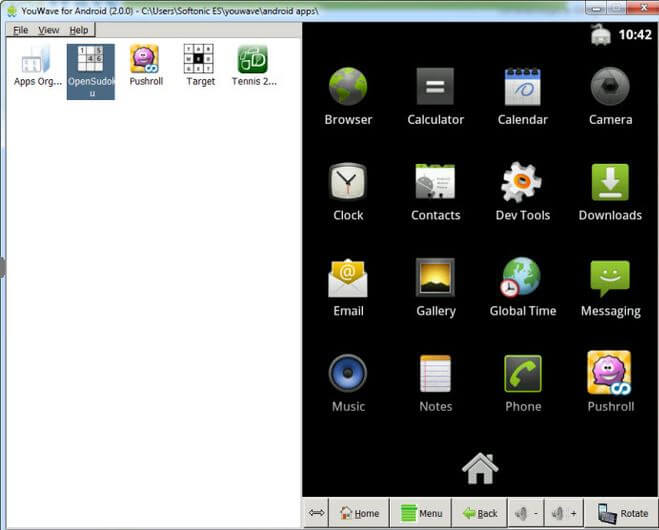 An Advanced Android Emulator
If you cannot get enough of Android games on small screens, or your mobile device has not a good performance and you are bored of problems it brings out, you can use it on your computer in a much more comfortable and enjoyable way.
Installing YouWave
Download the setup (.exe file) from YouWave's official site. https://youwave.com/download/
Click and install it. Click on the desktop icon of YouWave, and Android is coming to your PC. Virtual Box must be installed on your device to be able to run YouWave emulator. If it is not installed already, you can download and set it up from the link here. https://www.virtualbox.org/wiki/Downloads  And let's quote from the official site of YouWave: "If VirtualBox is installed on your pc, YouWave can only be installed on Windows guests, not on your host machines. Please do not install YouWave on the host machine unless you have VirtualBox uninstalled."
Minimum System Requirements of it are as follows:
Intel Pentium 1.6GHz processor
1.5GB DRAM
500MB empty disk space
Windows XP, Vista, Windows 7, Windows 8 32/64 bit
Premium version requires Windows 64 bit and VT-x support in CPU thay usually can be enabled in BIOS.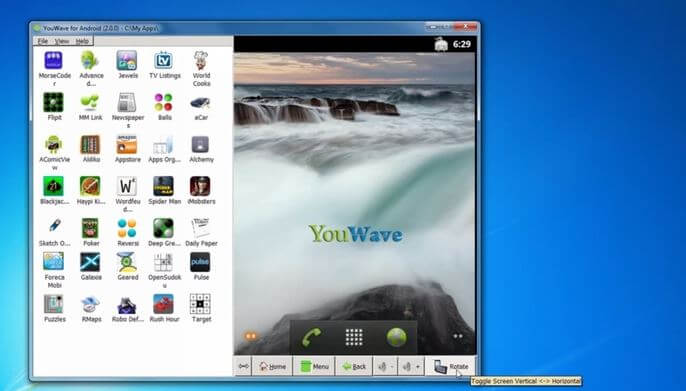 YouWave is not free. You have to to purchase it. Its free trial version (3.31 is the current one) is based on Android 4.0.4 (ICS). You are able to use the trial version which has full features for 10 days. The premium version (5.7 is the latest version at the time) uses Android 5.1.1 (Lollipop) and offers an ad-free Android experience on Windows. It costs 29.99 dollars which is, I think, expensive for a product with some other free alternatives.
According to the YouWave download page, the current version of the software is compatible with Windows 10, 8.1, 8, 7, Vista, XP systems.
YouWave Android Market Installation
YouWave Android Market Installation is as easy as follows:
Copy the line below:
%USERPROFILE%\youwave\android apps\
Right click on the link here (https://android-market-installer.googlecode.com/files/AMI-debug-1.1.apk) , and click save as:
Paste the copied line into the toolbar on Windows Explorer. Copy the file downloaded from the link above here. In the YouWave, click on the installer icon on the left and install the Android Market also known as Google Play. Of course, you need to have a Google account to sign in or sign up.  You can also manually download and load APKs as in most emulators. For this, unknown sources box must be marked on Android settings.
To sum up YouWave allows you to run Android applications on Windows PC. It's a program that creates a virtual Android environment inside Windows. It makes you free from the bond that you can only make use of Android apps on mobile phones.