August 18, 2019
Emulating PSX Games With ePSXe
Playing your PSX games on Windows,Linux, Android or MacOSX is possible with ePSXe now. ePSXe is a emulator which help you for emulating PSX games, so you can play your favorite PSX games on Windows,Linux, Android or MacOSX.
Now download it from ePSXe website and install. ePSXe is a standalone program so it does not have an install wizard. Installation is simple: just extract ePSXe from its zip file. ePSXe must be placed in a common folder on your computer. If you place ePSXe somewhere else on your main C drive, then you may be restricting it to read-only access. This prevents ePSXe from saving anything.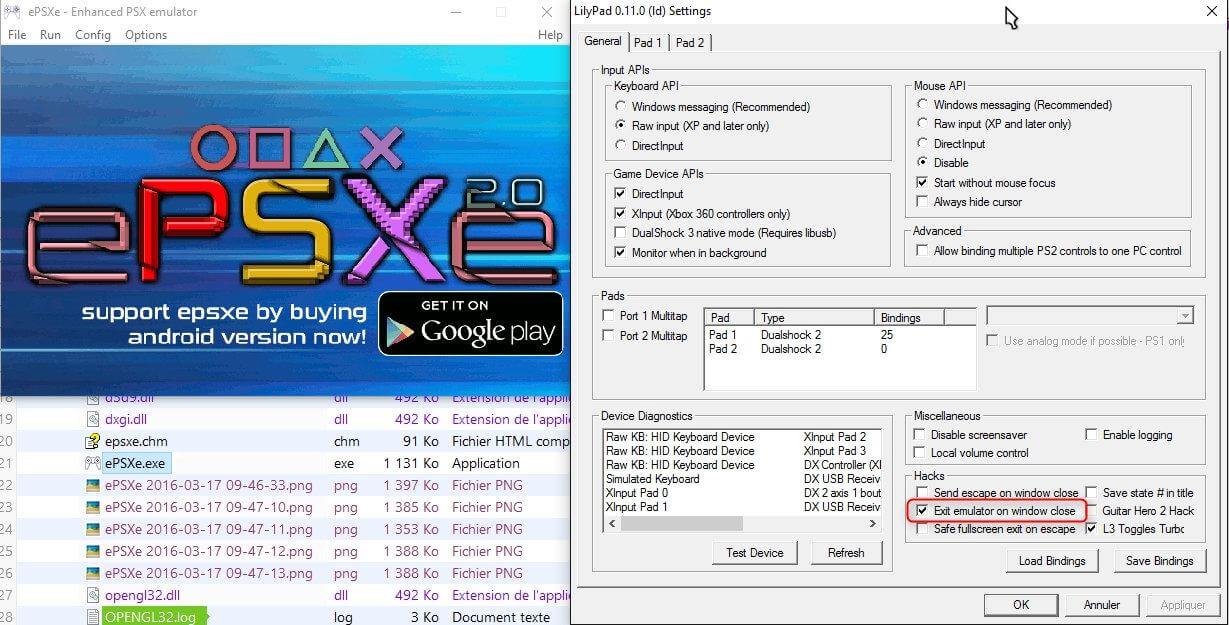 Here the required files for ePSXe; ePSXe101.zip is the official ePSXe pack, it includes the emulator and the folders that the emulator need. You must to have a PSX bios, which you may only be in possession if you're legally entitled to. You can dump your PSX bios, using a gameshark or a action replay, or you can download it from some internet webpage. You need at least one video plugin. ePSXe has an included a internal sound plugin. It should work correctly in many games. If you have problems with the sound using it you can try Pete's sound plugin or Null's sound plugin.  ePSXe also has two internal cdrom plugins. The first is an ASPI cdrom plugin for use under win9x and the second is a cdrom plugin programmed using a windows nt native API recommended for win2k/winnt.