August 27, 2019
Play Your PSP Game on Android Emulator – HD
This emulator has been designed for PSP games. You can experience your PSP games in hd with this special emulator.
You can download this emulator from PPSSPP website and install easily. You have questions about how can you run your PSP games in PPSSPP. It is so simple. Just insert the UMD into your PSP and then connect your PSP to your PC with a USB cable. At the PSP main menu, press Select. In the menu that pops up, choose to UMD as USB Device. Still in the PSP menu, choose USB Connection in the Settings menu. Finaly on your PC, a folder will pop up, containing a virtual ISO file. To copy the game to your PC, simply drag this to somewhere on your harddrive and the copy will start and done. You can play your PSP game on Android, Windows, İOS or MacOS.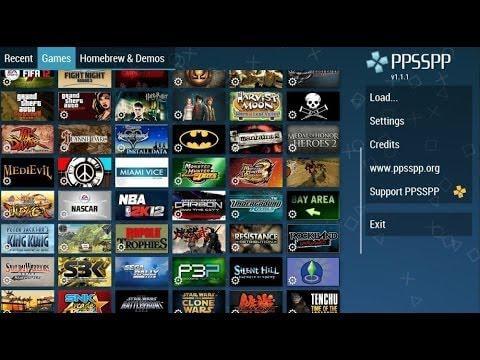 At the end we want to refer recommended hardware for PPSSPP. Controllers for Android; Moga Controllers. Controllers for Windows; Xbox 360 controller, Razer Onza, Razer Onza Tournament Edition, Razer Sabertooth, Logitech F310, Logitech F710, Logitech F510, Logitech Dual Action Gamepad, PlayStation 3 Controller, PlayStation 4 controller, Xbox One controller, 12 button Sabrent controller, Steelseries 3GC.