May 6, 2019
Android Experience is on Desktop with Windroy
Here is another alternative for carrying Android experience to PC. It is annoying that you can't use your favorite mobile applications on your PC since there is not a Windows version. To overcome this, there are a number of Android emulators one of which is Windroy developed by Socketeq. Windroy is a decent alternative to popular emulators such as Bluestacks.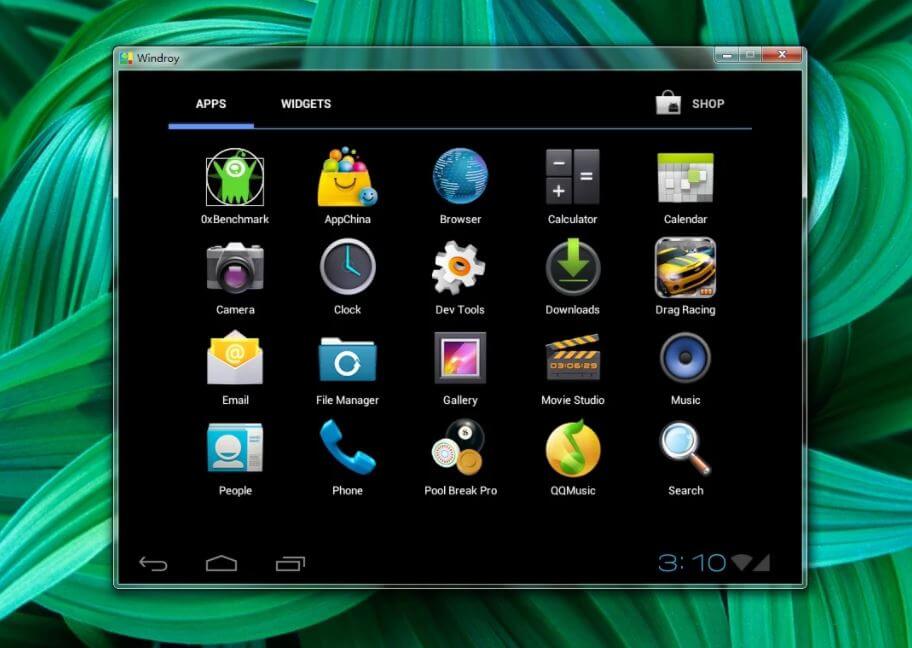 Download and Install Windroy
You can download Windroy from one of the thousand websites in the web. It has about 80 MB of file size and its installation is as short as 10 seconds. It works on Windows Vista, Windows 7, Windows 8 and Windows 10. When you run it, you will see a screen just like command line. Keep it open. You will see errors (if there are any) and information here. After the installation, it may ask you to register to Windroy with your e-mail address, which is annoying.
Windroy works on full screen mod as default. You face a lock screen when you run it. (This is different from many other emulators). Then you pass to the home screen where you start the apps you want. It has refined animations and the menus have virtual buttons. Windroy has Flash support, it supports all user interface resolutions, and can be run on windowed mod as well as full screen. It can be used with computer components such as a mouse and a keyboard. Windroy also supports Ethernet and PPPoE thus you can access the Internet in it.
Windroy does not support Android Market also known as Google Play. You need to load apps manually. For his purpose, you can benefit from APK download sites such as ApkPure or ApkMirror or any other. It is quite easy to download and load apps but be sure the app you downloaded is secure. For this purpose, use trustable websites. If you locate the APK files you which downloaded in "C:Windroywindroy_rootdataapp directory, Windroy will detect and automatically load your applications, which is a very handy method. Before taking these steps, do not forget to enable Unknown Resources from the settings – personal – security.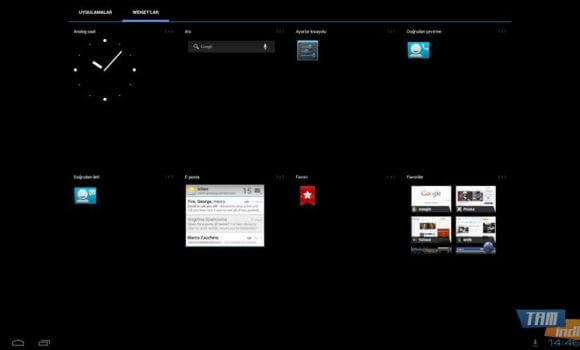 To Use Windroy on Windowed Mode
If you want to run it on windowed mode instead of full screen, right click on My Computer, go to Properties and Advanced System Settings and click on Environment Variables. On the opening screen, create a variable named WINDROY_RESOLUTION and set the resolution you like. (such as 1920×1080). Apply the settings and restart Windroy. That is it!
Windroy is different from other emulators in that it runs natively on Windows rather than on Virtual Box. It makes use of Android 4,0,4 Ice Cream Sandwich which is a very widespread edition of Android around the world.
A major disadvantage of it is that it does not support audio. Moreover, it may have problems in running some apps. Windroy is mostly preferred by developers, yet it sometimes has fidelity problems when apps developed are deployed to mobile devices.
Overall, Windroy is not as great as some other emulators; it has some drawbacks and needs more development and improvements. However, its official site seems to be down and developments seem to be discontinued. The only noticeable advantage that it has is that it is fast and doesn't have malware and ads or it does not consume your system resources noticeably.