April 8, 2019
Bluestacks App Player Android Emulator
Today, billions of people use Android operating system on their mobile phones or tablets, and some of them also want to use it on their desktops or notebooks for various reasons.Some prefer to live a game experience on bigger screens while some other wants to have the popular Android apps such as WhatsApp or Instagram on their PCs for an easier use when they are working. That's why there are numerous Android emulators on the market.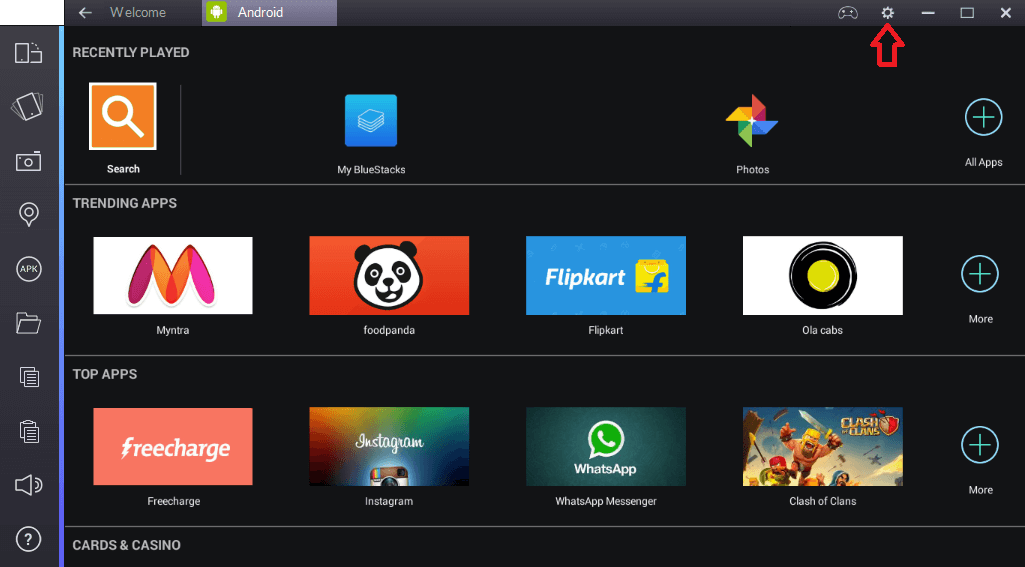 With almost 130 million users around the world, Bluestacks App Player, or Bluestacks in short, is the most popular Android emulator out there. You have possibly heard about Bluestacks before if you have ever been interested in Android emulators. Bluestacks, as its slogan "play bigger" indicates, focuses on game experience and offers full-screen enjoyment of popular games and apps like  WhatsApp and Castle Clash and millions of others on your Windows PC or Mac's comfort. With its Layercake technology, Bluestacks enables even the most graphics-intensive games to run smoothly on your PC.  Bluestacks gets investment support from giant tech firms such as Intel, Samsung, Qualcomm and AMD.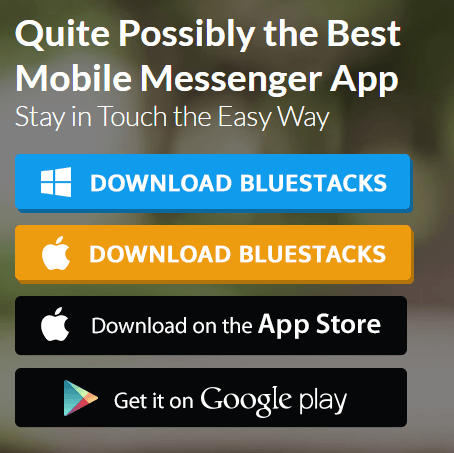 According to the info on the features page of the official website, Bluestacks has a catalog of 1.5 Million Android Games beside 500,000+ HTML5/Flash games.  It is compatible with PC, Mac, Android, HTML5 and Flash. It provides live and direct streaming option on Twitch, the major game streaming platform, and supports multitasking.
System requirements for this popular Android emulator are as follows: 2GB of RAM/main memory, 9GB of disk space available Direct X 9.0 or higher installed. .NET Framework 3.5 SP3 or higher.  It works with Windows XP, Vista 7/ 8 / 8.1 /10 (Laptop/PC) and Mac OSX operating systems.
Bluestacks is regularly updated and gains new features and improvements with each update latest of which consists of a new launcher, new login, keyboard advancements and more. It is on the second version and called Bluestacks 2 more often now.
Bluestacks turns your PC into a virtual Android device. It works like a standard computer program and operates under your operating system. There is no need for burdens like reformatting or re-installation.
Installation:
You can download Bluestacks 2 from the official website following the link below.
Beside the 14 mb online installer, there is a 305 mb offline installer option either.
Installation of the program is quite simple. First, you should grant Administrator Privilege before the installation. Disable BitDefender and Avast since these anti-virus programs may detect Bluestacks as a threat. Update your graphic card driver if it is not updated to avoid a potential graphics card error. Then Click the installer exe. Click 'Next' a few times and finally 'Finish'.  Now you'll see a shortcut on your PC's desktop. Click on it to run the program. It may take some time (about 15 to 20 minutes) for the program to initialize for the initial use.
Just like in Android, you need to add a Google Account. If you have one, add it; otherwise, create a new account. A Google account is necessary for installing Android applications on the emulator. App Store access should also be marked. After opening a session with your account, you'll face the one time setup screen. After clicking on 'Let's go', you can now download apps on the Google Play and run them on your PC via Bluestacks emulator.
Use and Other Features
Bluestacks comes preinstalled with Amazon Appstore, 1Mobile Market, BlueStacks Charts, Facebook, GamePop, Swift HD Camera and Twitter.
Bluestacks doesn't provide a clean and neat Android home screen. Instead you face a row of games and apps on a more launcher like screen. It is quite confusing and irritating since it may be tough to understand which apps/game are loaded and which apps/games are suggested ones. Rearrangement and grouping of loaded apps are also not possible making the experience even frustrating. You need to find the app you are looking for by way of the alphabetical order.  Unfortunately, there is no feel of experiencing a native Android tablet until you run and go into an app or game which can be used on a full-screen or windowed mode.
There is no Google Play icon or link in order to browse apps it; and app categories of Bluestacks are insufficient. Instead you need to type the name of the app or game on the search bar to download and install it from the Google Play.
In terms of use and feel, Bluestacks is not good enough. It has many restrictions and limitations; it constantly recommends apps and games and lacks a comfortable feel and use for those looking for an Android tablet's customizable, plain and nice use and feel.
When you are on full-screen and in an app, the result is far better. It has multi-touch support in case you have a hybrid tablet-PC and sensor integration is good. For those with a regular PC, tablet actions like zooming, swiping etc are made possible through keyboard controls. Controlling with a mouse is also possible.
Unlike its lack of comfortable use in the home screen, Bluestacks achieves rather good results in games.
In terms of compatibility of games and apps, Bluestacks is superior to its competition. It emulates Android Kit-Kat and runs roughly around 90 % of games and apps that run on this Android version.
BlueStacks comes with some interesting features like syncing apps between your Android device and the Windows app through a cloud connect app, moving files between Windows and BlueStacks through a shared folder, and side-loading apps by double-clicking an APK file from your desktop.
Finally a trick for speeding up Bluestacks: Write "regedit" on run "hkey_local_machıne/software/bluestacks/guests/android'" make the value "memory" 600 instead of 300.
Bluestacks is not completely free. You either have to pay 2 dollars monthly or to download a few sponsored games Bluestacks requires you to. Bluestacks is an emulator which has a great focus on selling apps and games as you can see from the official website of the emulator apart from the home screen of the program abundant with suggested games.