December 7, 2018
How Can I Use My iPhone On My Computer?
When it comes to using iPhone on your Window computer, there is no direct method. iPhone has its own operating system called iOS and it is totally different than android OS. For this reason, iPhone doesn't work with computers and the users need apps or tools to use their iPhone on computers.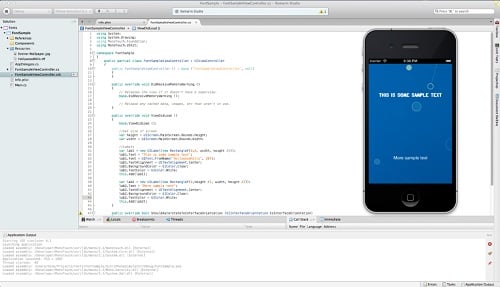 How to Do It?
You might have heard about emulators. Emulators are apps or software that allow you to use an android or iOS device on computers. There are different emulators for iOS and android. Both the OS have different styles so you cannot use iOS emulator with an android phone and vice versa. Here we will also talk about some of the best iOS emulators with the help of which you can use your iPhones on computers.
Why to Use iPhone on Computer?
Now the question is why you should use iPhone on computer or why it is necessary to use iOS device on computer? There are different reasons. Many gamers and developers want to use their iOS devices on computers for games and app development. They cannot do app development on iPhone so they need a solution for this. Sometimes, people want to enjoy their iOS games on computers as well.

Why to Use Emulators?
From the above discussion, it has become evident that there is no way to use iOS devices on computers but to use them through emulators. The emulators have become really popular for android and iOS devices. They provide great help when it comes to using phones on computers. These emulators also allow you to do app development, app testing and play video games on your computers. On a computer, you can do these things better so emulators are the solution to this problem.
What are the Best iPhone Emulators?
There are a number of emulators available these days. Not all may fit your needs. Some are for gamers while others assist in app development and testing. We have selected some of the best iPhone emulators that you can use with your iPhone to connect it with computers.
Opera: Best emulator for iPhone and iOS devices. It offers great speed and performance.
SmartFace: Also, one of the top iOS emulators nowadays. Good for gamers as well as developers.
AIR iPhone: It is best compatible with iPhone and allows you to use your iPhone on computer.
MobiOne: One of the top-rated iOS emulators. It comes with a user-friendly interface and a lot of navigation features.
Ripple Emulator: It has been in use for quite a long time and is considered a safer emulator.
Xamarin: Really good for Windows and Mac. Allows you to use your iOS device on computers.
Nintendo Emulator: It was a huge hit after release in 2010 and has been a popular iOS emulator for computers.
Conclusion
Using an iPhone on computer is the need of gamers and developers. Fortunately, many companies and developers have released a good number of emulators that make it possible to use iPhone on computers.