June 10, 2019
How to Play Console Games on MAC – OpenEmu
You Can Play Console Games on Your Macbook whit OpenEmu, we know you are a big fan of console games, and you want to play them on your computer. You have so many questions about how can you play your favorite console game on your Macbook and what is the easiest way of this, So we introduce OpenEmu. OpenEmu helps us to Emulating console games.
First of all you can download the OpenEmu from "http://openemu.org". file size of OpenEmu is 42 mb. Secondly you can install the OpenEmu easly. You should double the .zip to get the folder right above after you download the file, and then unzip the "OpenEmu_2.0.4.zip". Finaly you can Open the OpenEmu. Now You should only drag your actual game file into the menu and you are ready to play your favorite console game. Now just double tab to run the game.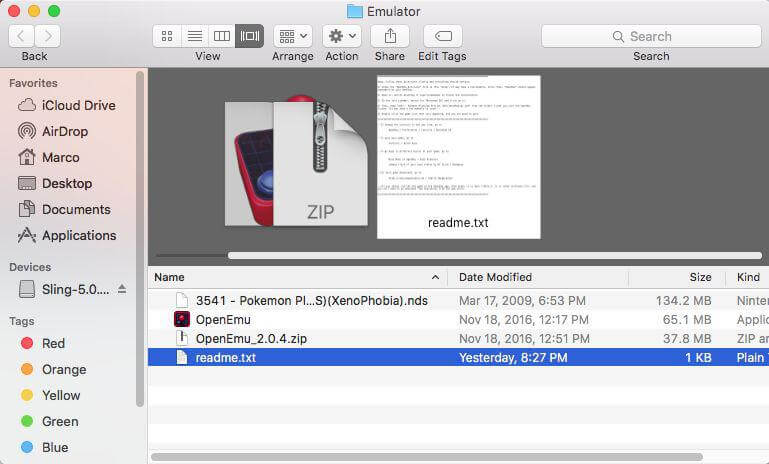 Supported systems on OpenEmu; Atari 2600, Atari 5200, Atari 7800, Atari Lynx, ColecoVision, Famicom Disk System, Game Boy / Game Boy Color, Game Boy Advance,Game Gear, Intellivision, NeoGeo Pocket, Nintendo (NES) / Famicom, Nintendo DS, Nintendo 64, Odyssey²/Videopac+, PC-FX, SG-1000, Sega 32X, Sega Genesis / Mega Drive, Sega Master System, Sega Saturn, Sony PlayStation, Sony PSP, Super Nintendo (SNES), TurboGrafx-16/PC Engine/SuperGrafx, TurboGrafx-CD/PC Engine CD, Virtual Boy, Vectrex and WonderSwan.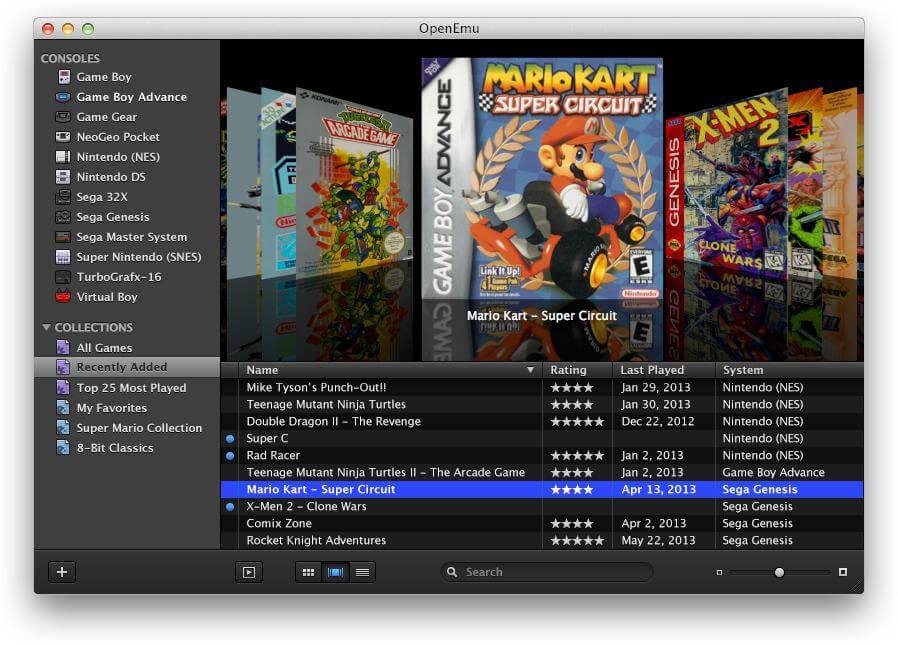 Automap Supported Controllers on OpenEmu; PlayStation 3 DualShock 3, PlayStation 4 DualShock 4 Nintendo Switch Pro Controller, Nintendo Wiimote, Nintendo Wii U Pro, Xbox 360 (driver required) SteelSeries Nimbus, SteelSeries Stratus XL, Horipad Ultimate, Logitech series (Dual Action, Rumblepad 2, Gamepad F310/F510/F710) Gravis GamePad Pro, Sega Saturn USB, PS3 Neo Geo Pad USB, Retrode (SNES), N64 Adaptoid.